Dutilly and Scofield take wins in the M5 Twin 55 Super Late Models at Auburndale Speedway
9/3/2022 Story by Sunshine State Racing:
Jesse Dutilly and Jeff Scofield two of the best super late model drivers in Florida put on an epic battel for both of the twin 55 features Saturday night, seeing each of them picking up a win.  On a Night where the racing community honored a great racer and family man Mike McCrary or better know as M5.  The night saw two great tribute cars back to cars Mike once ran.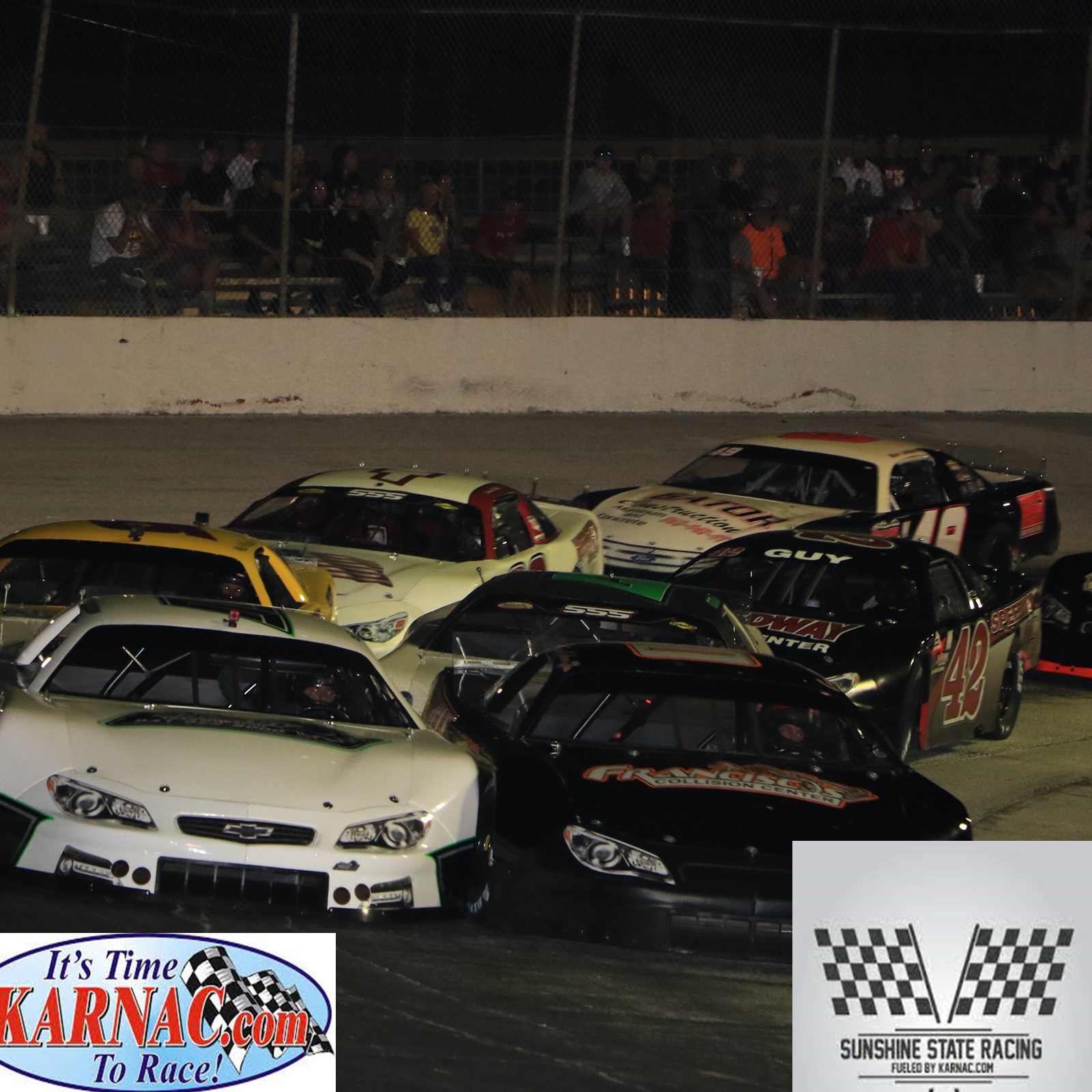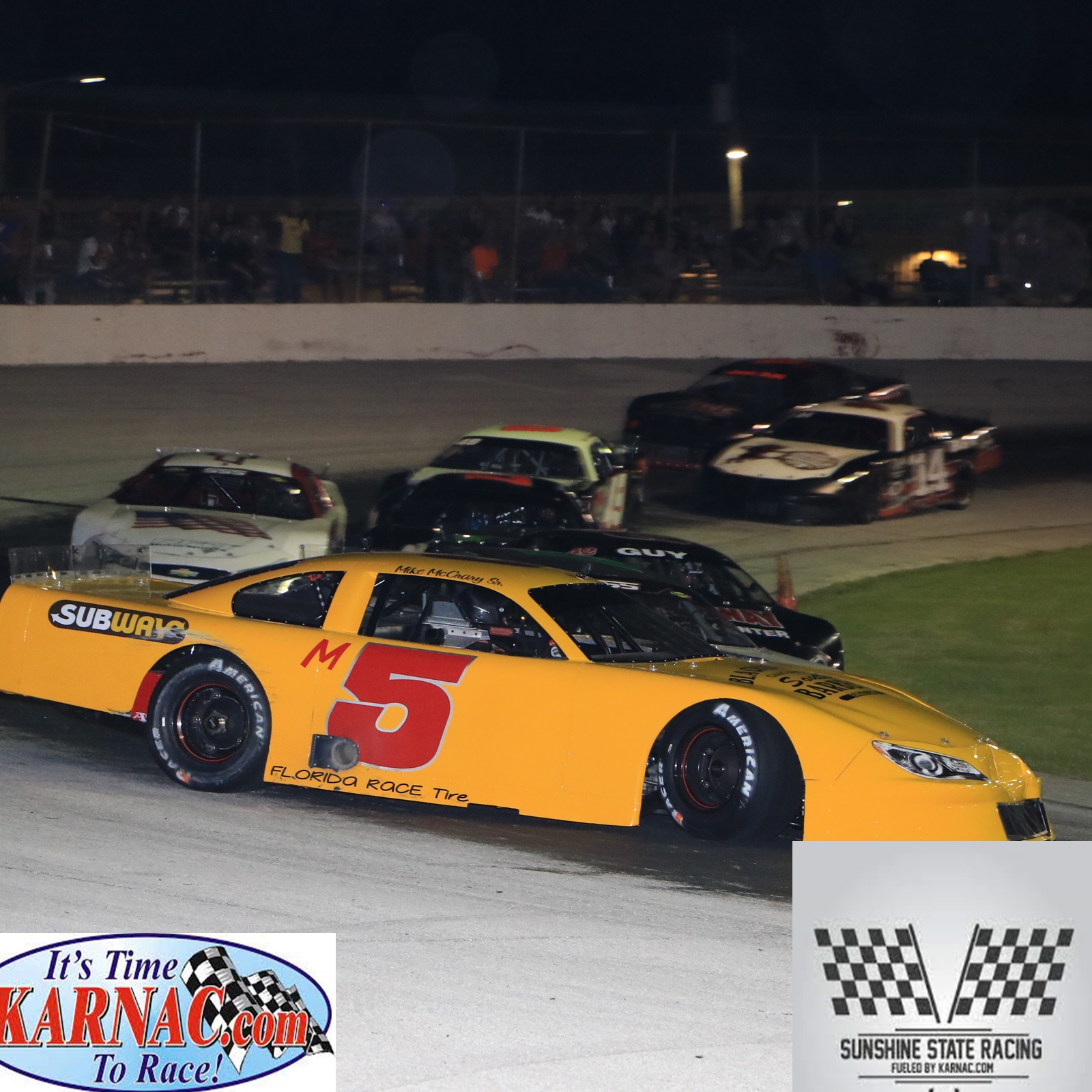 Fast Time was set by Ross Francisco, and he earned an extra $500 brought to you by Roggen Enterprises.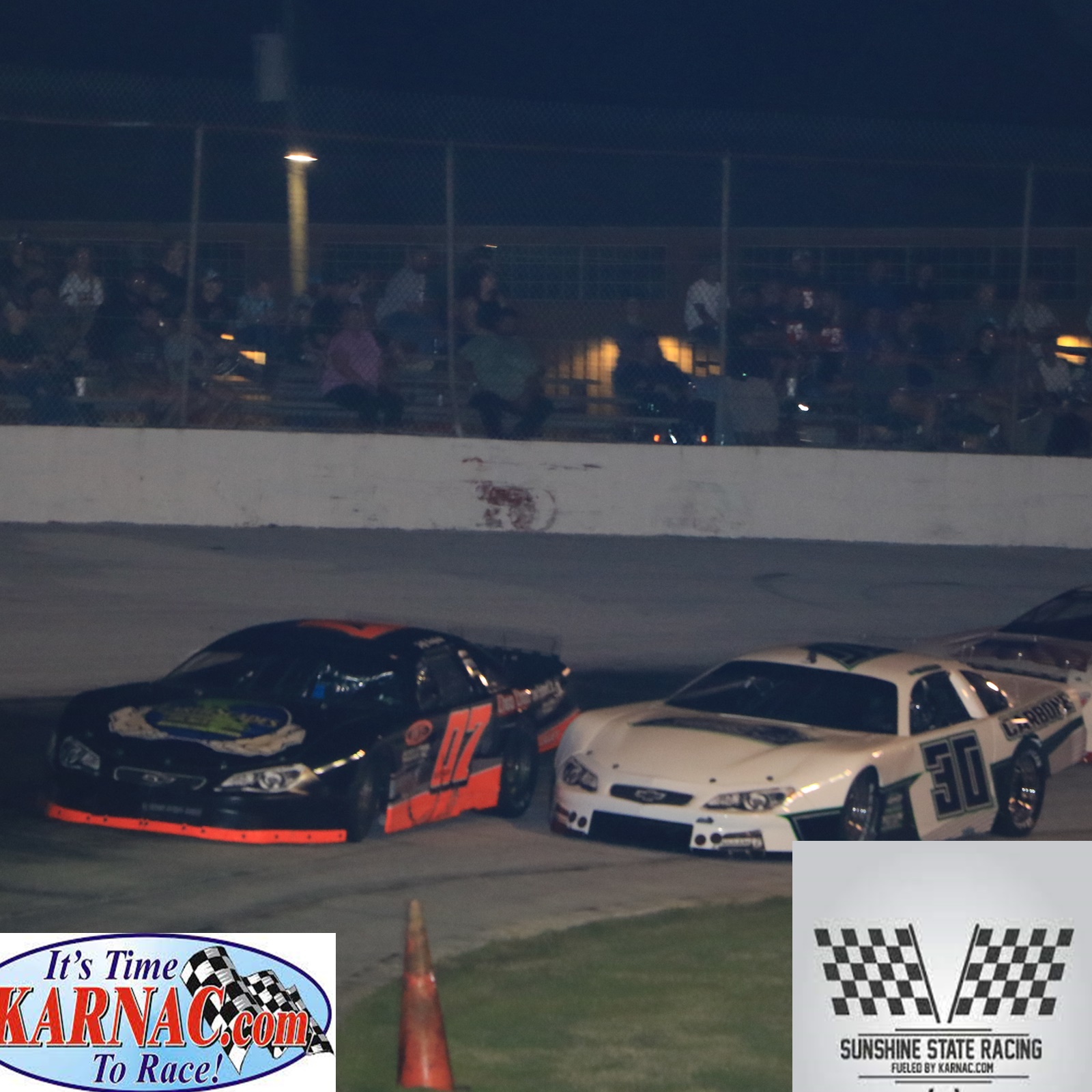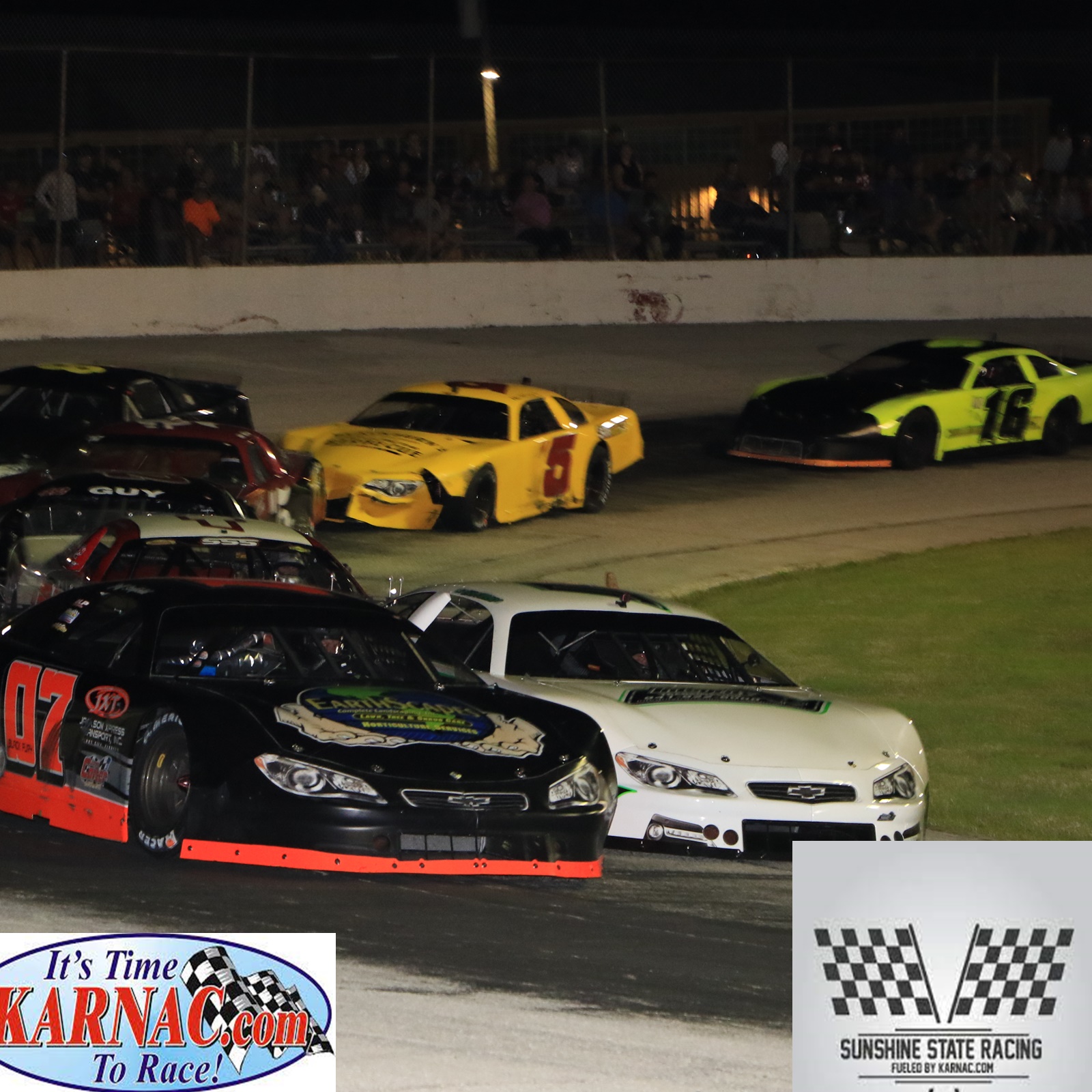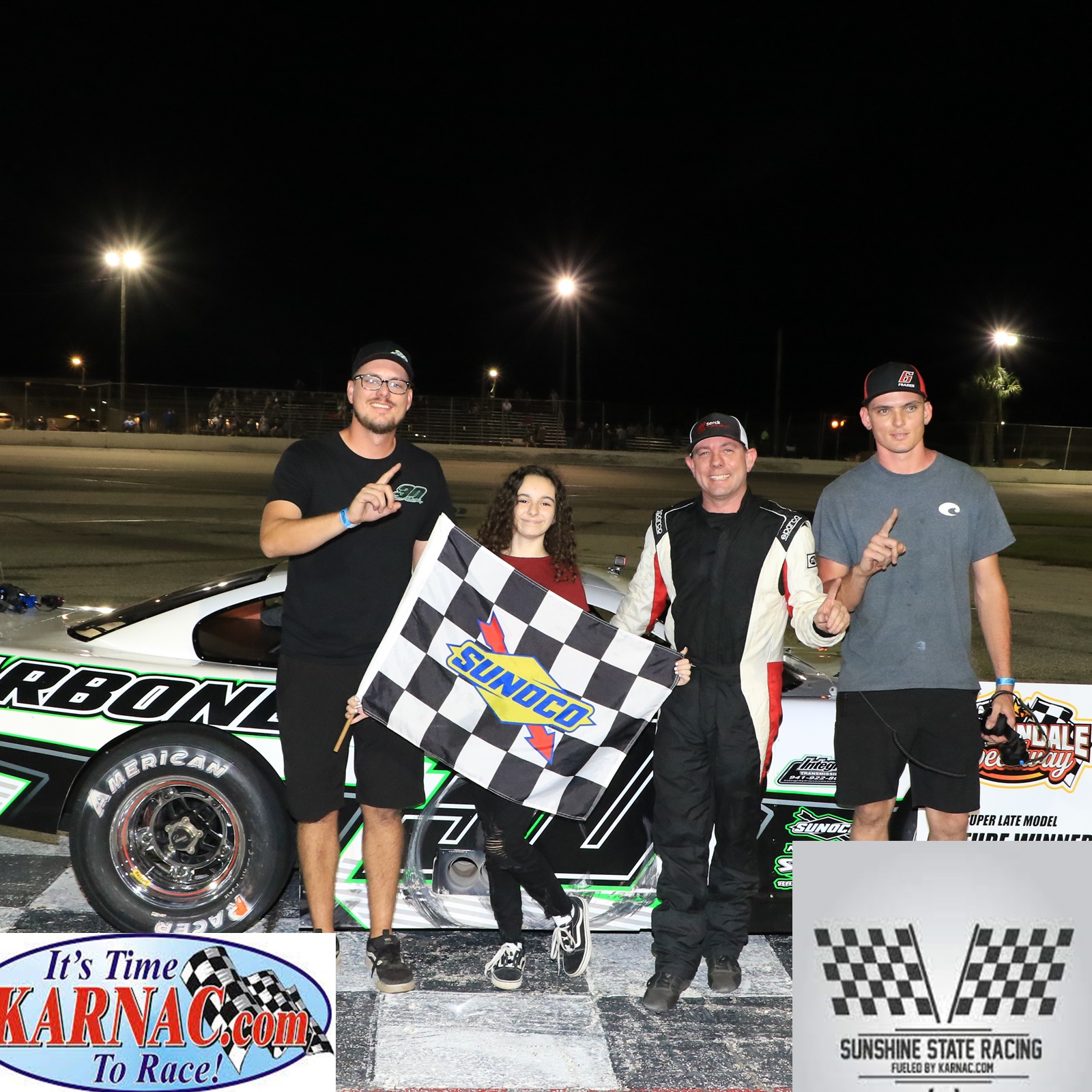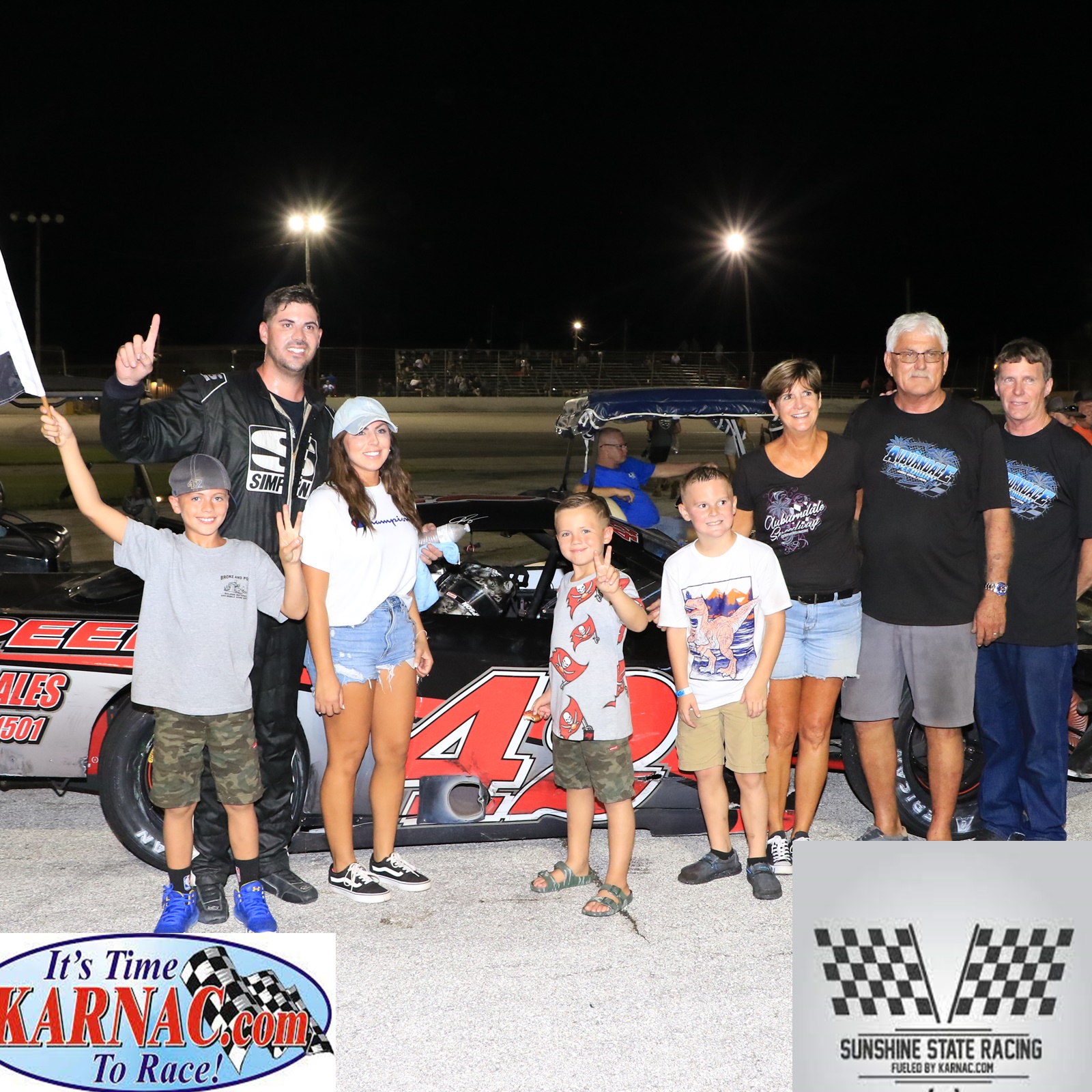 The first race saw lots of action and lots of guys going for the lead and saw an battel between Goddard and Gorham.  It saw towards the end of the race Dutilly and Scofield race side by side before Jesse took the win.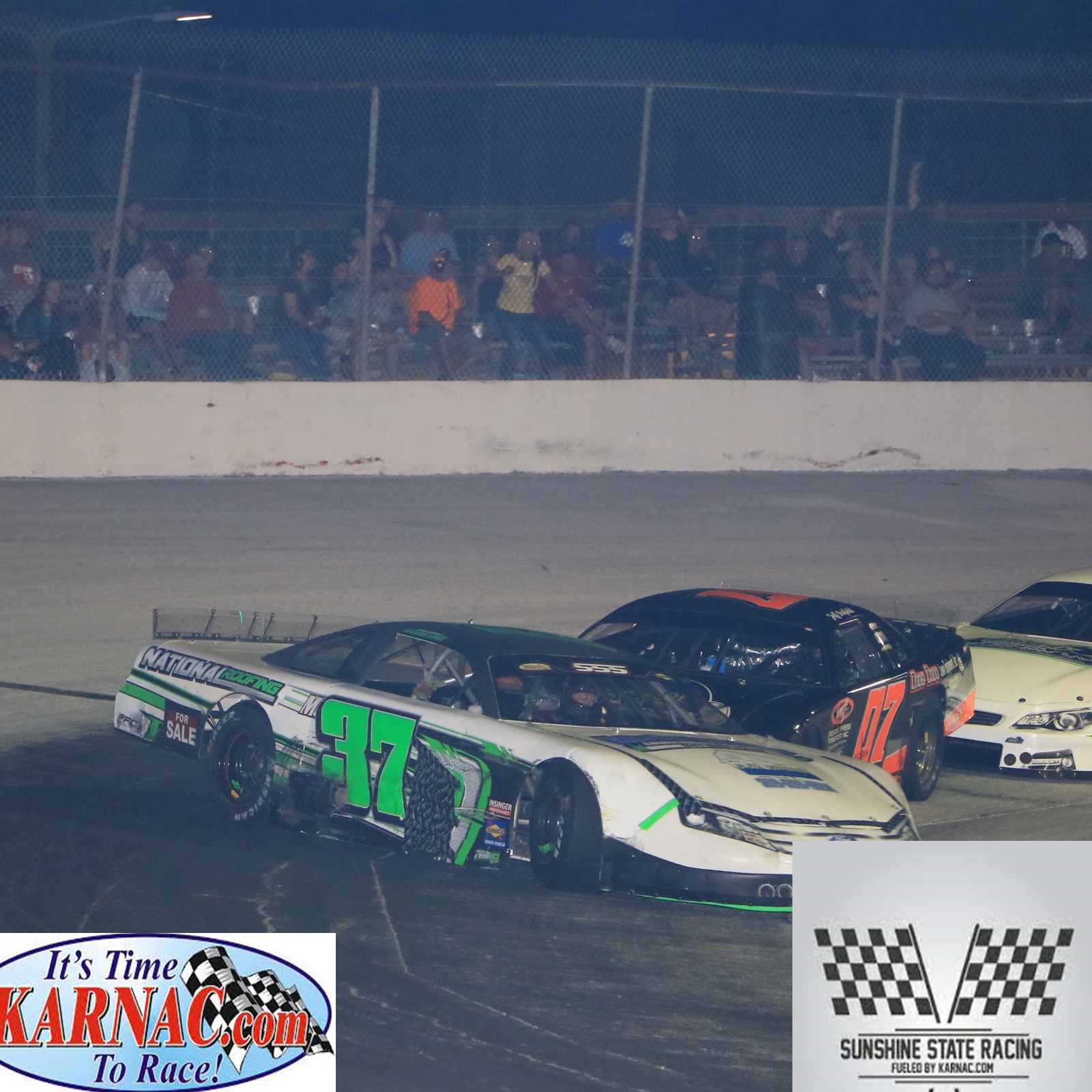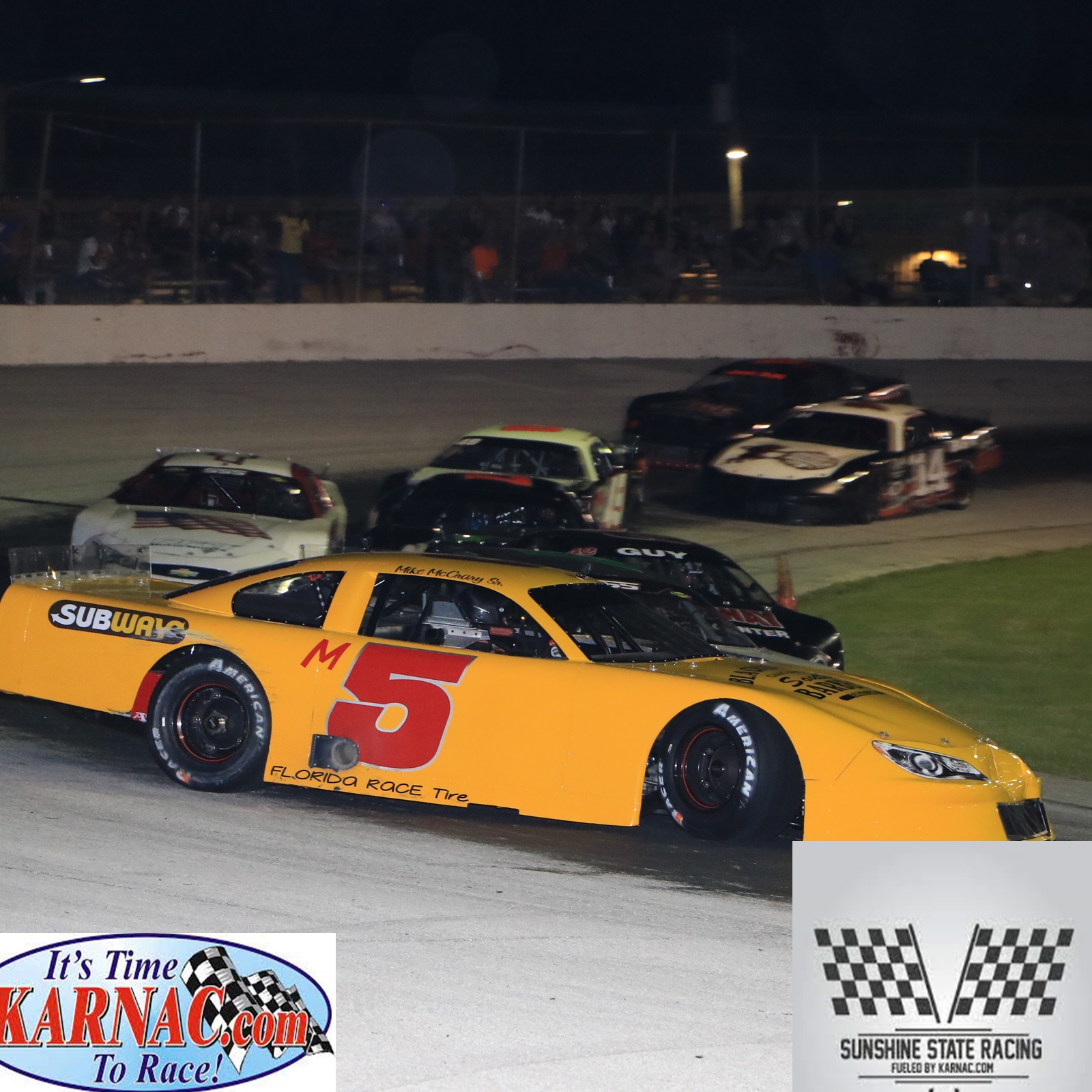 The second feature saw a lot of the same side by side racing and saw Scofield take the outside multiple times and make it work to put the pass on Dutilly for his win.  After the race the two shook hands and showed respect for each other and the hard racing.   These two have battled in Florida for many years and it has not always ended well for either.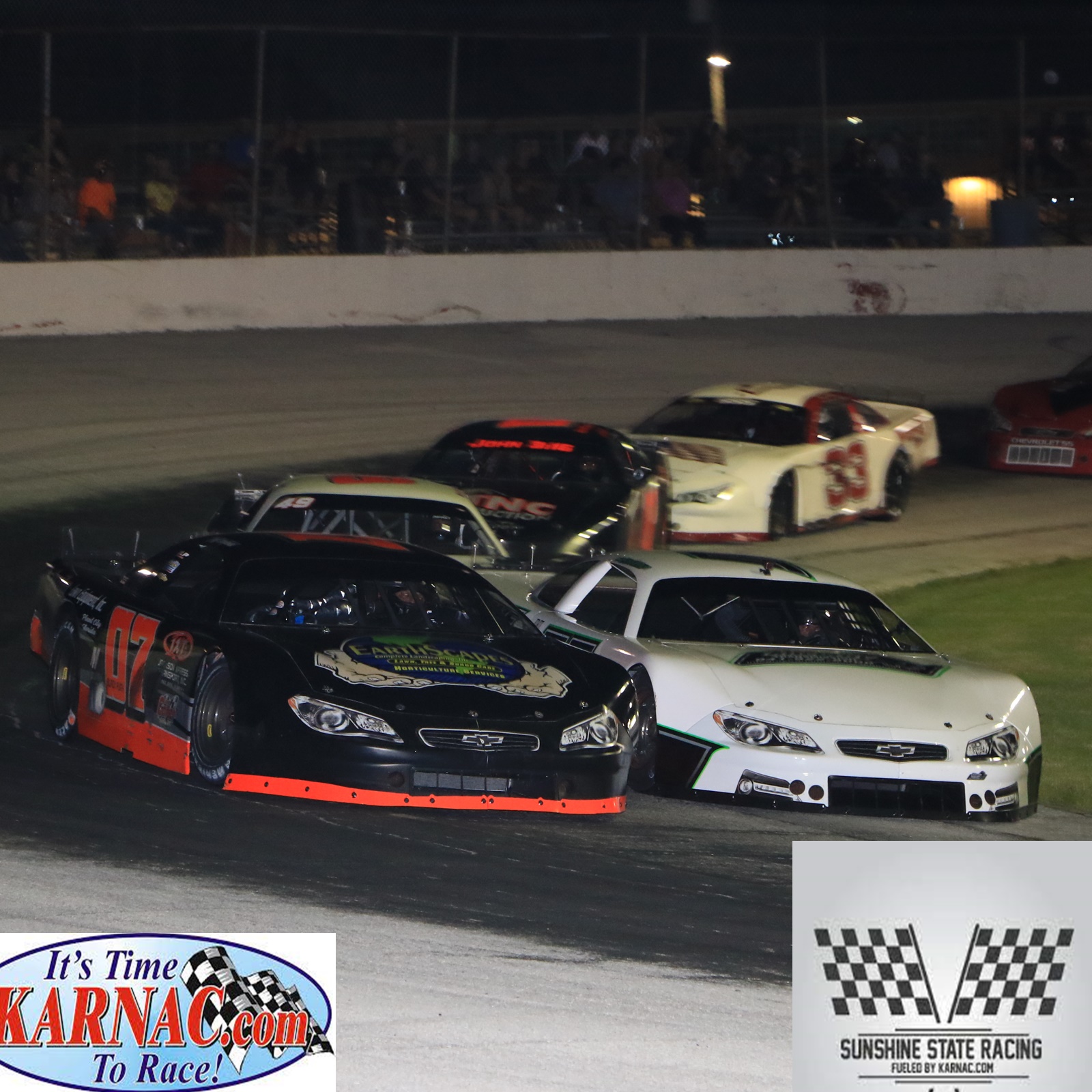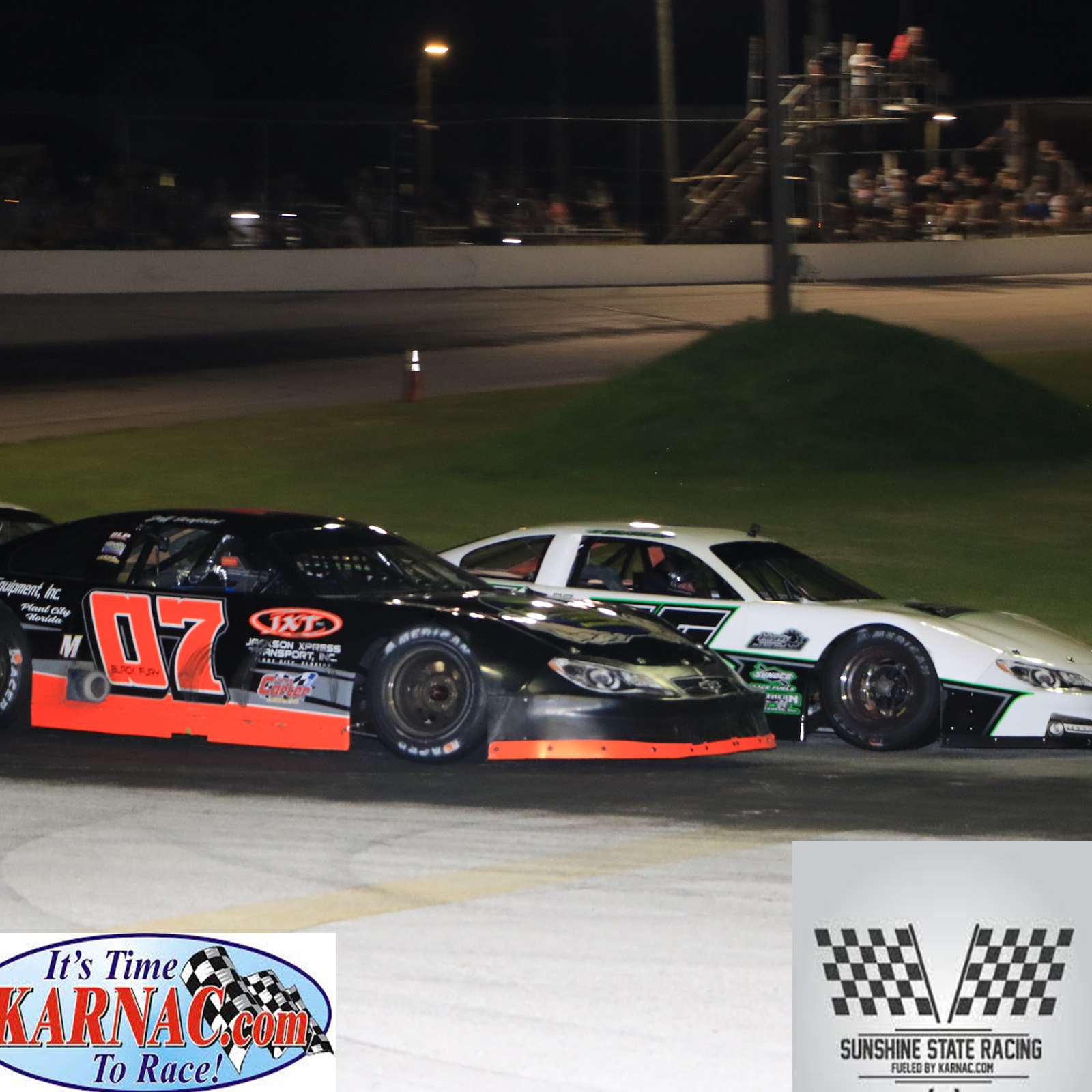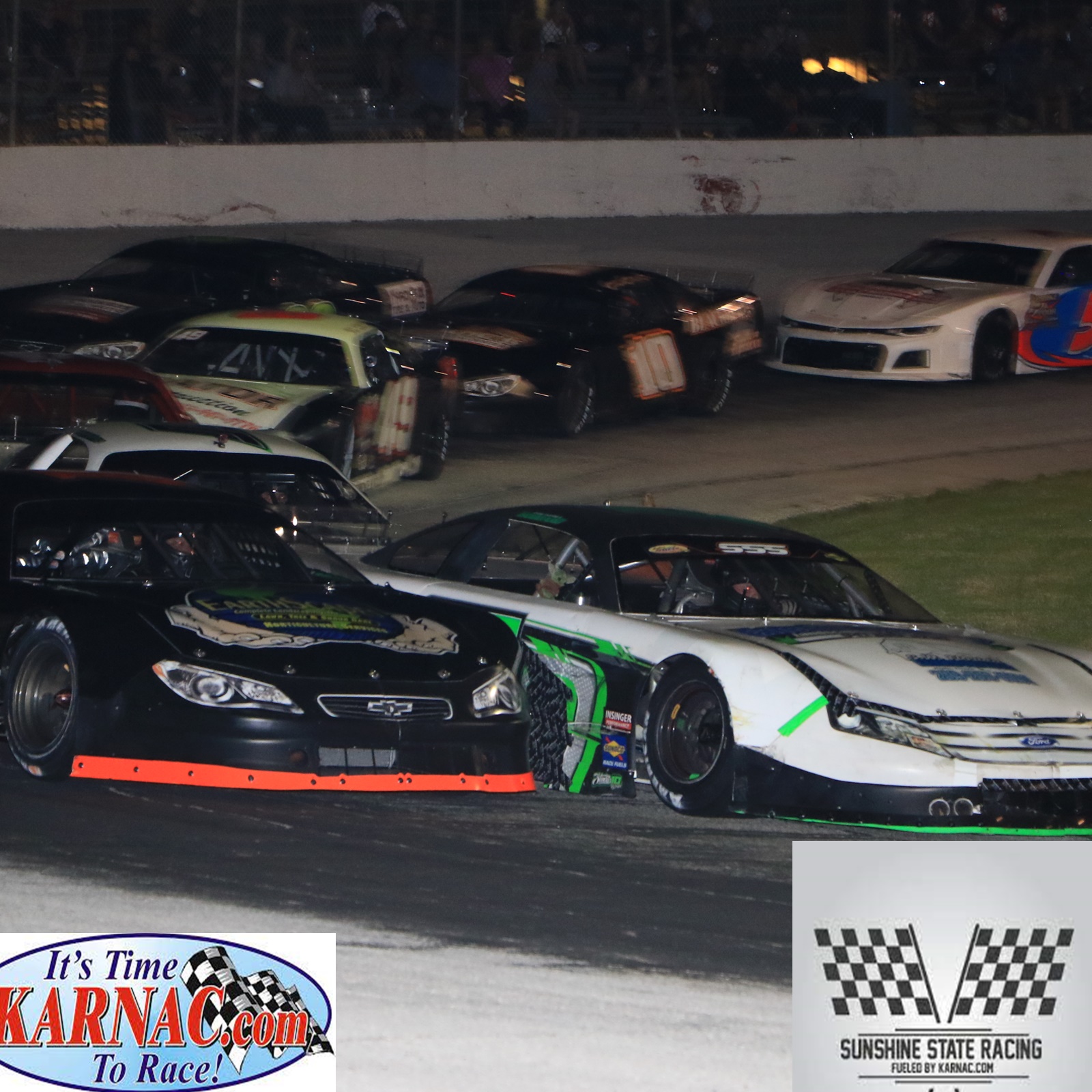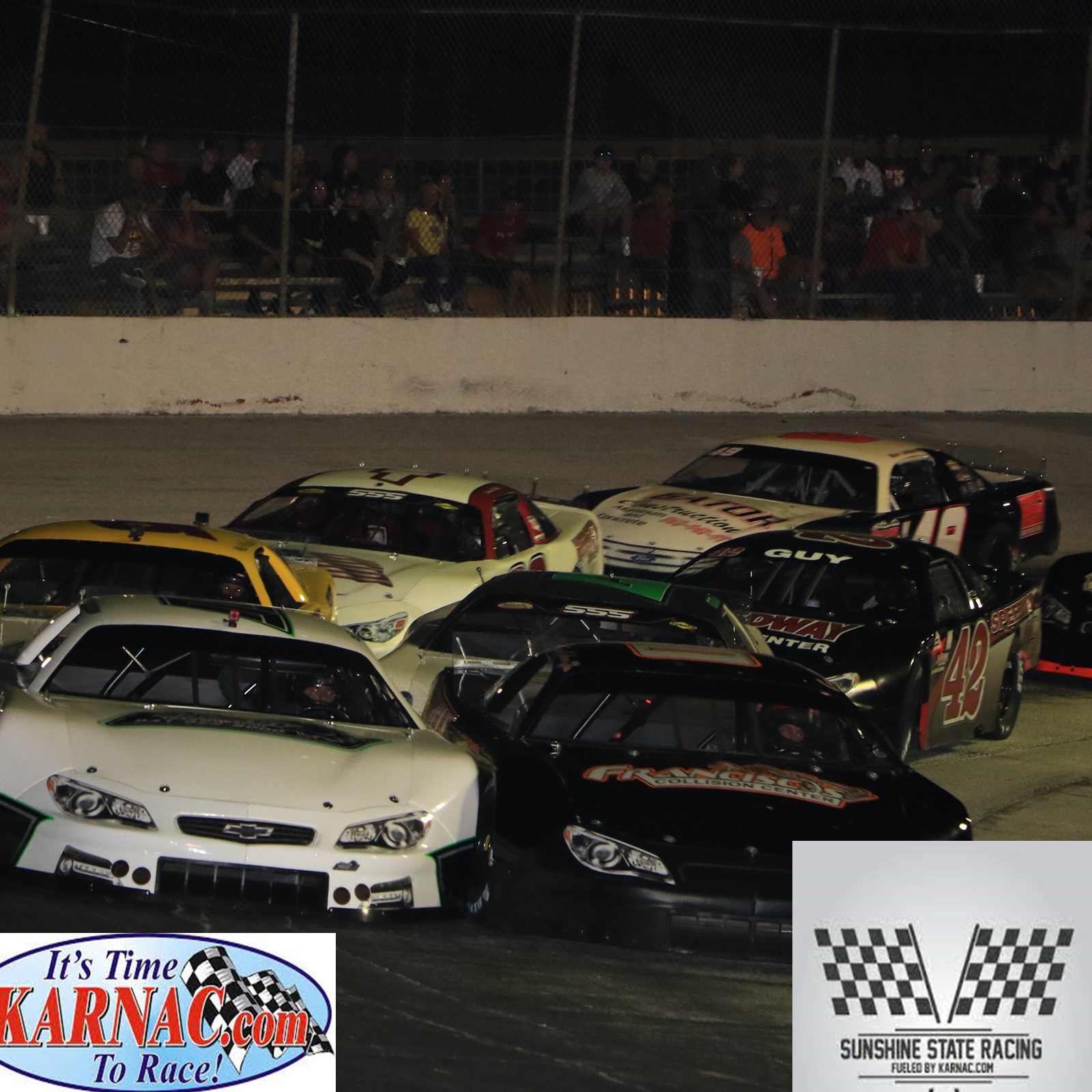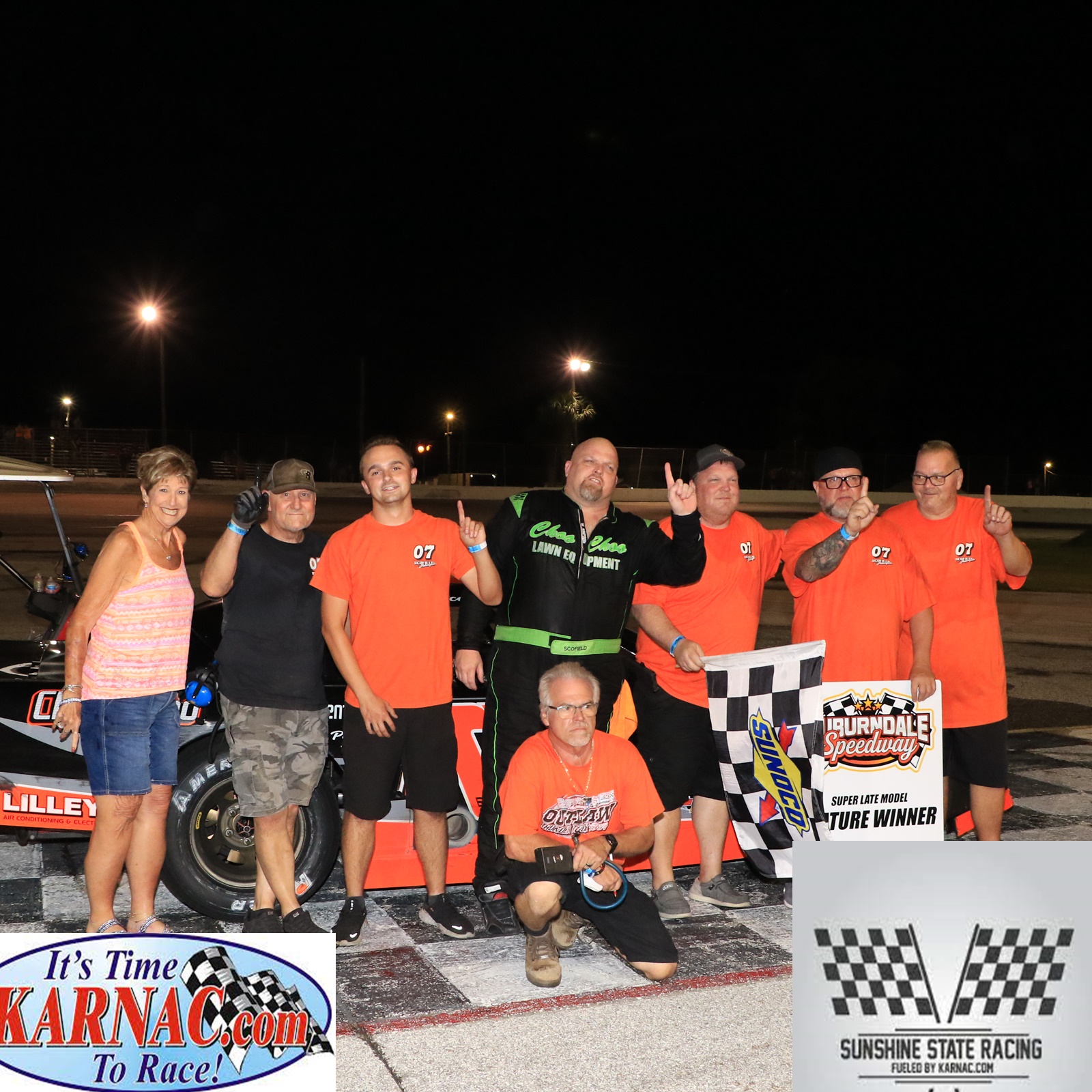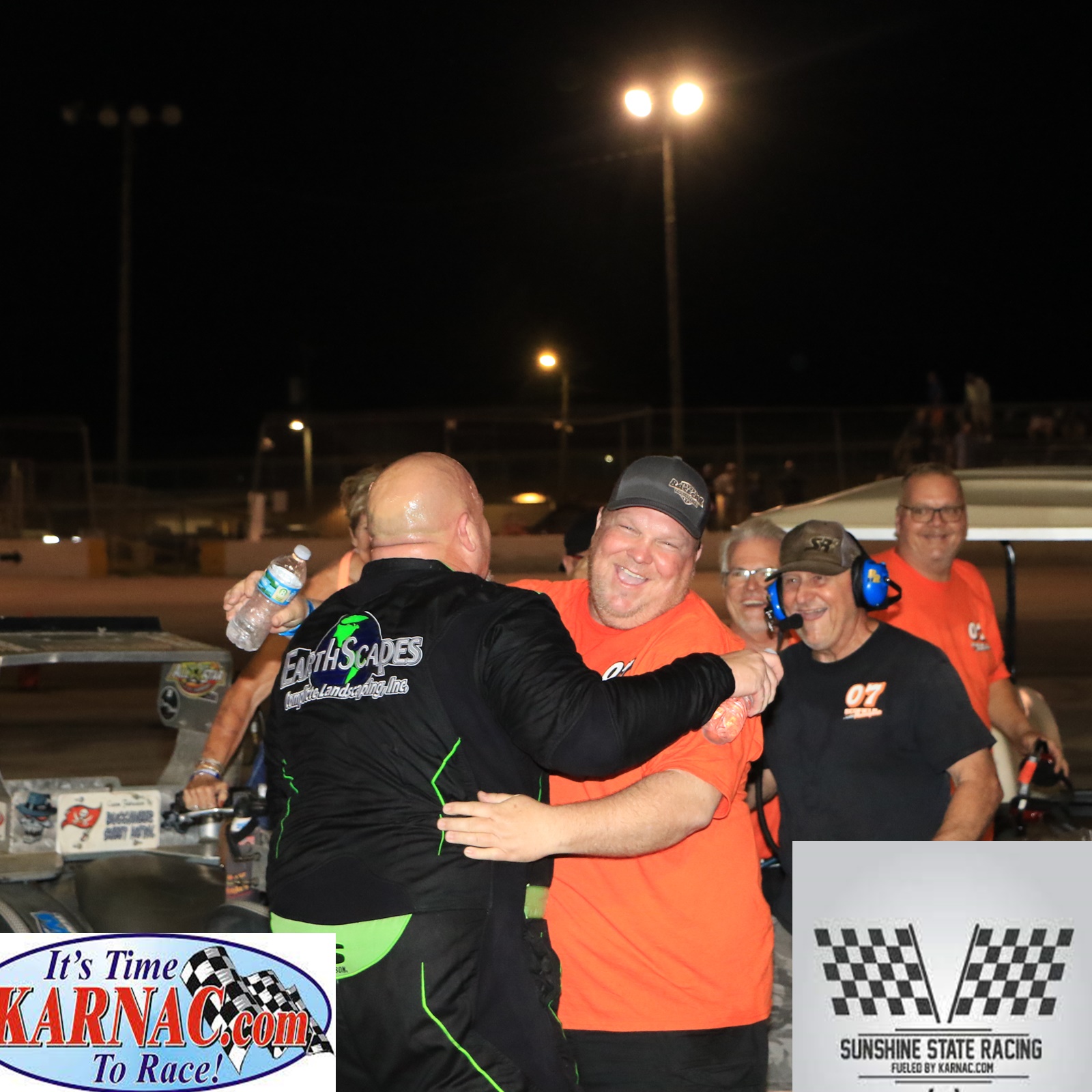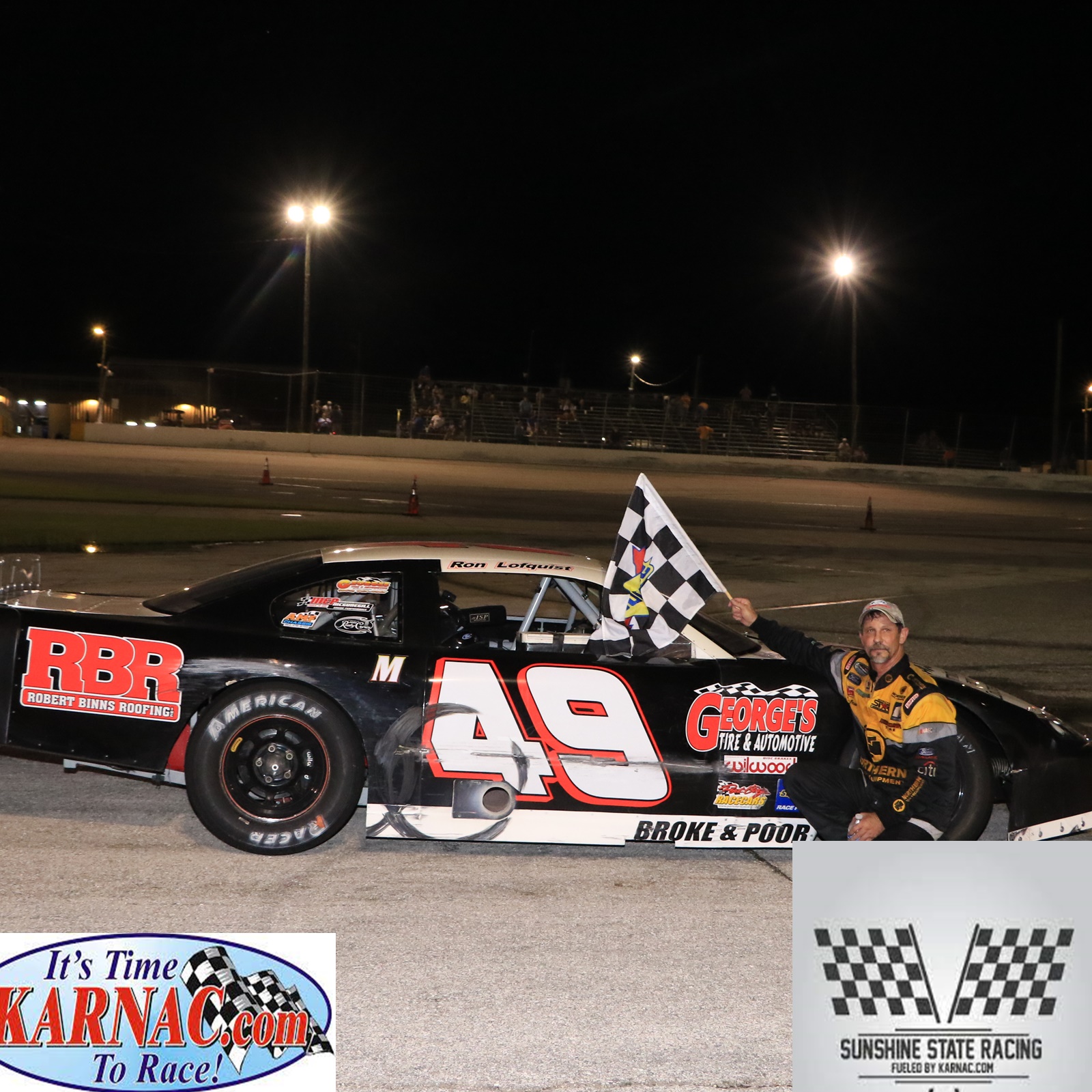 This race was a great tribute to M5 and was a brought out a lot of Family and friends to remember Mike.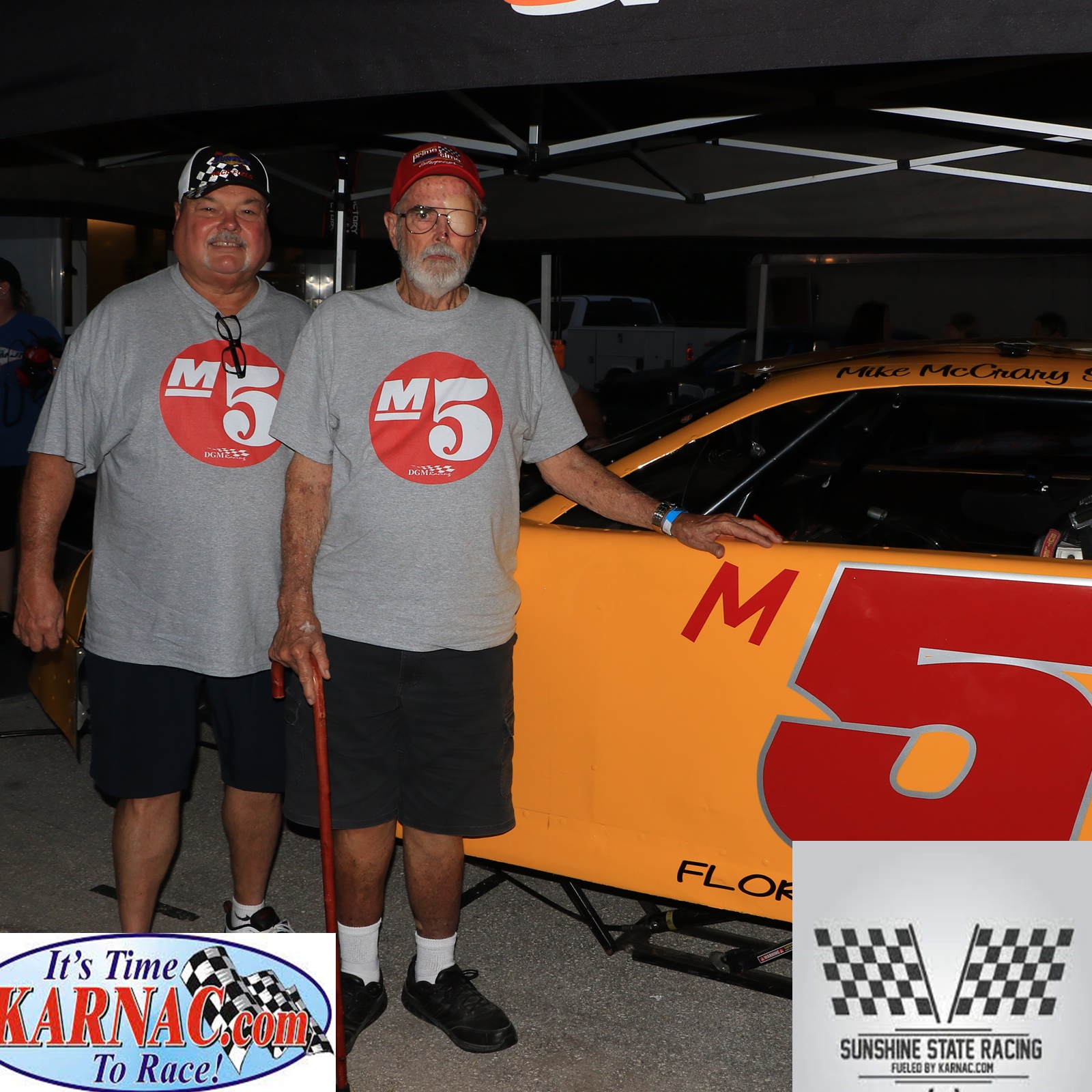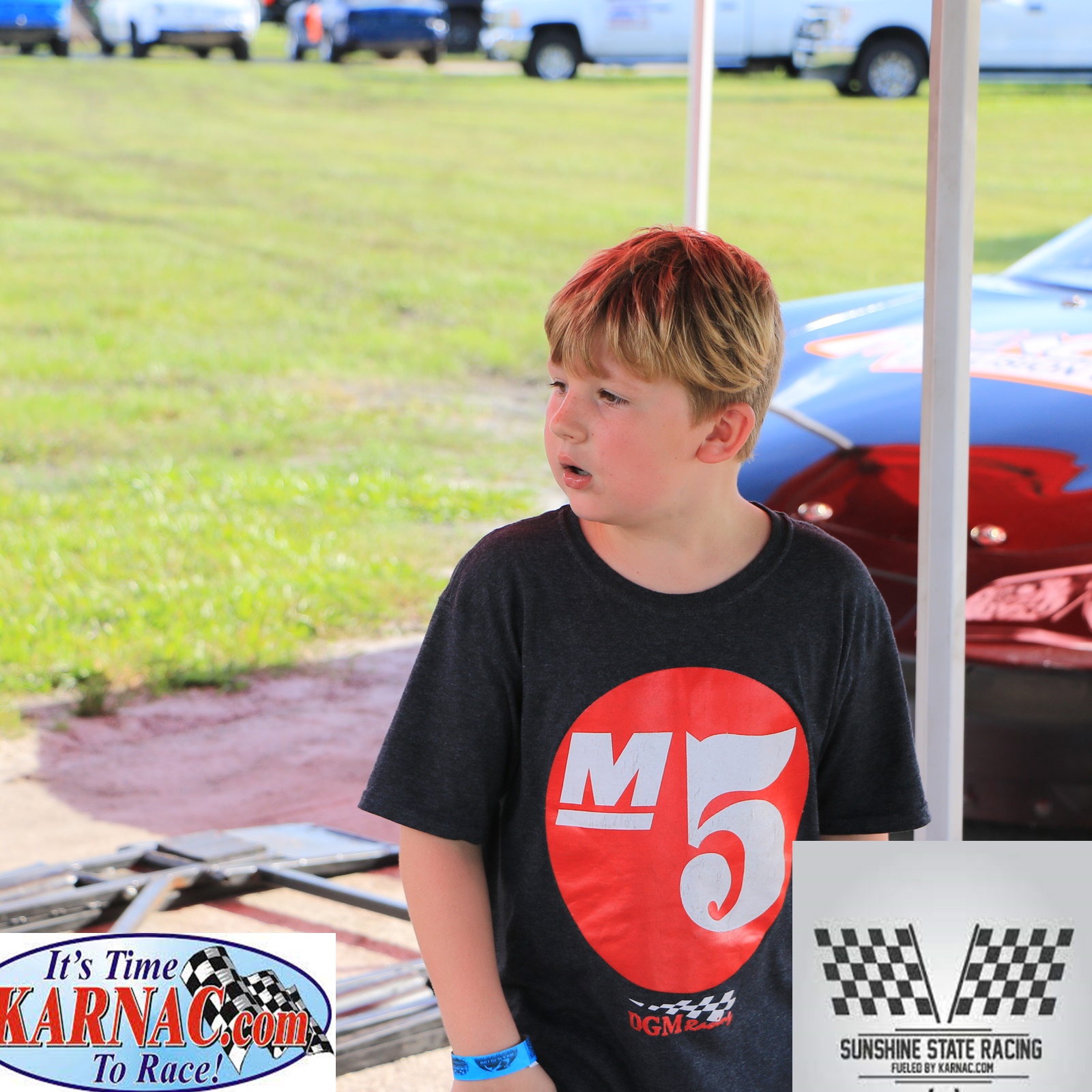 Full Results of the night below.