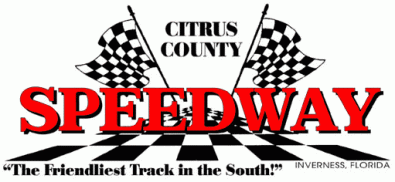 Speedway owner Gary Laplant and GM Rick Bristol announced today that the speedway has renewed its contract with Hoosier Tires and Bristol has added officials and made a couple other moves.
The speedway will continue with the Hoosier Tires after considering its options going forward and feels it will be the best move for the speedway and looks forward to working with Hoosier. Bristol has hired Becky Jackman to work as scorer. "Becky is an experienced official and will be a great addition to our team at Citrus" stated Bristol. He also announced that James Belcher who worked as the Raceiver Spotter at the speedway, when Bristol took over as race director last year, has been brought back to handle the pit steward type duties. "We continue to work on staff workers for several areas at the track, in concessions, a tire changer and other duties, but we like how things are coming together" added Bristol.
If you have concession experience, ticket gate or tire changing experience, can work in Inverness and are interested call Rick Bristol at 407-497-0448.
The opener of the season is set for Friday night January 31st and Saturday February 1st. Go to 
www.citruscountyspeedway.com
 for more information !