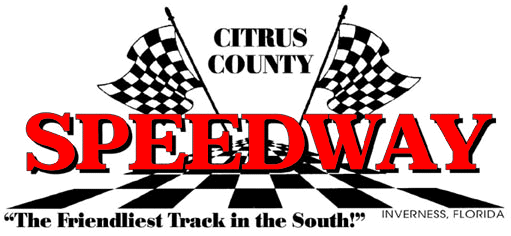 Inverness FL. 12-31-13 – Citrus owner Gary Laplant has named Rick Bristol GM at Citrus County Speedway for the 2014 sea on.  Bristol has begun hiring officials as he works to make Citrus a great place to race !
Bristol hired Darren Jackson to work with Donnie Lewis in the tech area late last season, he has now hired Veteran official Scott Jackman as race director at the speedway, " Scott has a lot of experience around the state and I am happy to have him join us at Citrus" stated Bristol. Jackman worked for Fascar and race directed several series over the years. He also has done the Charity 200 Race Weekend the last two years. 
Bristol has also hired Eric Reynolds, a friend who worked for him at Orlando and on the Pro-Truck series. Eric will handle the back gate flagging and pit steward duties this season. Also Bristol has hired his wife Carla a banker of 30 years to handle the Offices on race day, and there are other people being talked to about tickets sales and more. 
Laplant and Bristol have some things to announce about purse changes, and some other things for the new year. That info will be out in the next week or so and at banquet Jan 11th, along with info on the Citrus Super 8 Pro-Truck Series and more !
There are many exciting things being worked on and planned for the new season and they hope fans, drivers and crews will come be a part of some great racing and events in 2014.