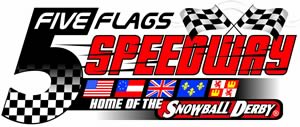 Action returns to America's Favorite Home Track this Friday Night with the return of the Allen Turner Pro Late Model Series 100. The best field of cars we've seen so far this year is expected.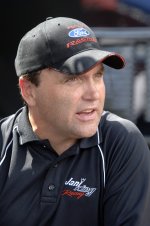 The question is of course, can anyone beat Mike Garvey, who has established his Tracy Goodson Race Team as the guys to beat at each and every Pro Late Model event they attend. But Mike will have his hands full with the likes of D.J. VanderLey, Mason Massey, Augie Grill, Korey Ruble, Brandon Odom, Chris Davidson, and the list goes on. It's sure to be a race you won't want to miss.
The Super Stock cars will be back in action Friday Night led by Division Points leader Bubba Winslow. And speaking of points leaders, defending Champions Brannon Fowler (Sportsman) and Gary Goodwin (Bomber) each find themselves back atop the standings in 2012. Kudos to these 2 fine drivers as they continue to excel, even as the competition continues getting better.
As a reminder to last year's Snowball Derby Ticket holders, Wednesday, August 1st is the deadline for your reserve seat ticket renewals. Simply purchase your tickets by close of business on Aug. 1st, request an upgrade if you like, and you are back in business. After 2 weeks of processing upgrades, tickets will go on sale to the general public at 9am on Wednesday, August 15th. Early ticket renewal orders have by far exceeded any previous year, testament to the quality of racing put on last year by the best short track drivers in the nation. Thanks once again to those drivers, and to the best Race Fans anywhere. Hope to see ya on Friday!!