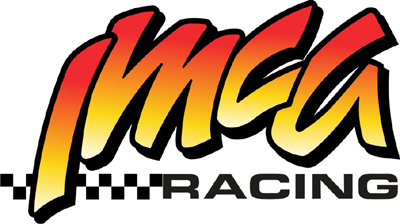 EAST MOLINE, Ill. (May 5) – Sunday's Deery Brothers Summer Series Hershel Roberts Memorial at Quad City Speedway brought out the best in Ray Guss Jr. again.
Guss won the IMCA Late Model tour event, held in memory of his late friend and car owner, for the third time, holding off a late challenge from Mike Zemo Jr. for the $3,000 victory.
Zemo found the fastest line on the high side and almost caught Guss with six circuits left in the 58-lapper. Guss moved up to slam the door shut, taking the win ahead of Zemo, Brian Harris, Dan Shelliam and Colby Springsteen.
Harris made the main event by topping his "B" feature, passed 11 cars and left town with the top spot in the series point standings. Hard charger Dean Wagner advanced 16 positions to finish sixth.
After winning the $250 Sunoco Race Fuels drawing, Springsteen started on the pole and led the first three laps. Outside front row starter Justin Kay took charge on the fourth time around the oval, running in the lead on the top groove to lap 22. 
That's when Guss drove by. Zemo had started ninth and fell back deeper in the pack before mak­ing his own steady advance toward the front. He couldn't quite complete the pass on Guss, who moved up from the lower line and took the checkers by two car lengths.
The series victory was the career 28th for Guss, who's won all three Roberts Memorial events. Roberts' car number was 58 during his own career, thus the distance for Sunday's main event.
Round three of the 2013 Deery Series is Wednesday, May 8 at Dubuque, Iowa, Speedway. Pit gates open at 4:30 p.m. and the grandstand opens at 5:30 p.m. Hot laps are at 6:30 p.m. with racing to follow.
That main event also pays $3,000 to win.
Feature results – 1. Ray Guss Jr., Milan; 2. Mike Zemo Jr., Davenport, Iowa; 3. Brian Harris, Davenport, Iowa; 4. Dan Shelliam, Hazel Green, Wis.; 5. Colby Springsteen, Wapello, Iowa; 6. Dean Wagner, Evansdale, Iowa; 7. Nate Beuseling, Silvis; 8. Darrel DeFrance, Marshalltown, Iowa; 9. Jeff Aikey, Cedar Falls, Iowa; 10. Justin Kay, Wheatland, Iowa; 11. Andy Eckrich, Oxford, Iowa; 12. Tom Darbyshire, Morning Sun, Iowa; 13. Ron Klein, Sherrill, Iowa; 14. Rob Moss, Iowa City, Iowa; 15. Joel Callahan, Dubuque, Iowa; 16. Mike Garland, Morrison, Ill.; 17. Tom Goble, Burlington, Iowa; 18. Jeremiah Hurst, DeWitt, Iowa; 19. Travis Smock, Independence, Iowa; 20. Matt Ryan, Davenport, Iowa; 21. Gary Webb, Blue Grass, Iowa; 22. Mike Cothron, Moline; 23. Travis Denning, Sterling; 24. Rob Toland, Colona.
1st heat (top three) – 1. Darbyshire; 2. Springsteen; 3. Beuseling; 4. Ryan; 5. Rob Toland; 6. Smock; 7. Denning; 8. Kelly Pestka, Preston, Iowa; 9. Ryan Claeys, Morrison.
2nd heat – 1. Webb; 2. Kay; 3. Garland; 4. DeFrance; 5. Robert Toland III, Cordova; 6. Aikey; 7. Joe Ross, Thomsen; 8. Mike Guldenpfennig, Muscatine, Iowa.
3rd heat – 1. Zemo; 2. Klein; 3. Cothron; 4. Harris; 5. Goble; 6. Todd Malmstrom, Silvis; 7. Tyler Bruening, Decorah, Iowa; 8. Shawn Mulvany, Moline.
4th heat – 1. Guss; 2. Hurst; 3. Shelliam; 4. Moss; 5. Callahan; 6. Eckrich; 7. Wagner; 8. Mike Murphy Jr., Colona.
1st "B" feature (top six) – 1. Ryan; 2. Rob Toland; 3. DeFrance; 4. Aikey; 5. Denning; 6. Smock; 7. Ross; 8. Guldenpfennig; 9. Pestka; 10. Claeys; 11. Robert Toland III.
2nd "B" feature – 1. Harris; 2. Moss; 3. Eckrich; 4. Goble; 5. Wagner; 6. Callahan; 7. Malmstrom; 8. Bruening; 9. Murphy; 10. Mulvany.