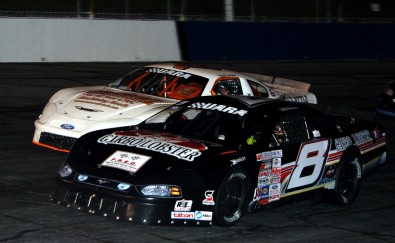 Hendersonville, NC (5/6/13) –United Auto Racing Association has become one of the most competitive late-model touring series. The reason being is that each year, another group of talent and hard-working Rookies become fierce competitors with the other STARS.
The 2013 Rookie class have already shown great strengths during UARA events and other racing opportunities. David Garbo Jr. has become a two-time winner at Hickory Motor Speedway during their weekly races racing there when the UARA has had off weeks. Out of the first three UARA events, Garbo Jr. has had a top-5 and a top-10 finish.
Garrett Jones has also competed other events with successful outcomes. During an event at Five Flags Speedway, Jones finished 5th in the first of two 50-lap races. During the second race Jones battled experienced driver Tommy Rollins and finished .0009 seconds behind Rollins.
Tyler Edwards has finished each event within the top-ten. He is now the highest rookie in the Championship Points. Chandler Levan turned many heads as he jumped out front early and lead the majority of the UARA race at Hickory. His dominance was cut short when other drivers challenged him late in the race.
Dylan Hall and Michael Leavine have worked their way into the top-15 Championship points with Thomas Beane 17th. Hall and Garrett Jones showed a lot of talent at Rockingham running side by side and nose to tail for many laps.
Fans can keep up with their favorite STARS by following them on Twitter, @uarastars, and "like" them on Facebook under the United Auto Racing Association. With cooperating technology, the series page on Facebook has all of their raceday updates.
The UARA will be back in action on May 18, 2013 at Dillon Motor Speedway.
There will be a Friday practice from 4-7 on May 17, 2013 .