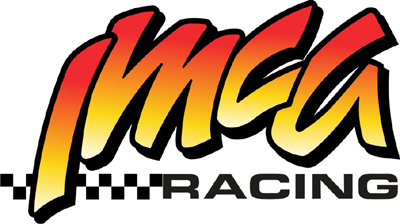 WEBSTER CITY, Iowa (June 6) – Brian Harris continues to improve on consistency.
After starting the Deery Brothers Summer Series for IMCA Late Models with three consecutive third-place finishes, Harris won a second straight tour feature Thursday evening at Hamilton County Speedway.
The checkers at Webster City were good for $3,000. Also the winner on May 21 at Farley, Harris worked his way up from 11th starting and led the last 25 times around the track in the 40-lapper.
Ray Guss Jr., another two-time series winner this season, finished a distant second. Denny Eckrich, Andy Eckrich and Jeff Aikey completed the top five.
Spencer Diercks drew the pole and led the first 14 laps, staying in command through two early restarts. His night ended on lap 15, however, after Diercks got too high on the track and caught the wall.
Aikey, who'd started third, and Harris restarted on the front row. Harris took the lead at that point, holding off all challengers the rest of the way.
The last caution came with eight laps to go for top four running Darrel DeFrance, who restarted at the rear and raced his way back to 12th.
The victory was the Deery career seventh for Harris. He'd also won at Hamilton County in 2005. Guss was the $250 Sunoco Race Fuels drawing winner.
Ryan Ruter of Kanawha was the Karl Performance Hawkeye Dirt Tour presented by XSAN feature winner. Both the Late Model and IMCA Xtreme Motor Sports Modified series events at Webster City had been postponed from June 4 because of inclement weather.
Devin Smith topped the IMCA Sunoco Hobby Stocks and Doug Smith was the Karl Chevrolet Northern SportMod winner.
Another midweek doubleheader is next for Deery and Hawkeye Dirt Tour drivers, on Tuesday, June 11 at Cedar County Raceway in Tipton.
Feature results – 1. Brian Harris, Davenport; 2. Ray Guss Jr., Milan, Ill.; 3. Denny Eckrich, Tiffin; 4. Andy Eckrich, Oxford; 5. Jeff Aikey, Cedar Falls; 6. Tyler Bruening, Decorah; 7. Joel Callahan, Dubuque; 8. Cory Zeitner, Omaha, Neb.; 9. Justin Kay, Wheatland; 10. Rob Moss, Iowa City; 11. Curt Schroeder, Ames; 12. Darrel DeFrance, Marshalltown; 13. Jason Hahne, Webster City; 14. Nick Pedersen, Rutland; 15. Ron Klein, Sherrill; 16. Ryan Griffith, Webster City; 17. Ron Boyse, Kalona; 18. Nate Beuseling, Silvis, Ill.; 19. Dan Shelliam, Hazel Green, Wis.; 20. Nick Marolf, Moscow; 21. Colby Springsteen, Wapello; 22. Spencer Diercks, Davenport; 23. Jeremiah Hurst, Dubuque; 24. Travis Smock, Independence; 25. Craig Jacobs, Urbandale.
1st heat – 1. Griffith; 2. Shelliam; 3. Guss; 4. Diercks; 5. Andy Eckrich; 6. Zeitner; 7. Hurst; 8. Beuseling; 9. Jacobs. 2nd heat – 1. Harris; 2. Hahne; 3. Bruening; 4. Springsteen; 5. Kay; 6. Smock; 7. Schroeder; 8. Pedersen. 3rd heat – 1. Denny Eckrich; 2. Callahan; 3. DeFrance; 4. Aikey; 5. Boyse; 6. Moss; 7. Marolf; 8. Klein.