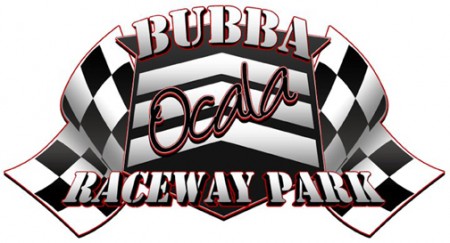 By- Jim Rouse (10-22-12) Ocala, FL – The RaceCar Engineering Late Models will take the tops off this week and the Twisted Tea Top Gun Sprint Cars will go wingless while the Hobby Stocks, 1-800-ASK GARY Thunder Stocks, and Rent-N-Roll Gladiators make it a wild night with 5 spooktacular divisions. There will also be a Trick-Or-Treat on the frontstretch and a costume contest!
Matt Kurtz is putting up numbers not seen since Danny Martin, Jr. all of 1 year ago. Kurtz almost seems unstoppable at this moment but he has Martin, Mark Ruel, Jr., AJ Maddox, Stephen Darvalics, and Tyler Godwin chasing him down. In fact, Kurtz has 5 wins while those 5 have just 1 each (at Bubba Raceway Park)! Do not, however, count out drivers like former champion Ryan Partin, legendary Robbie Smith, and consistent Tony Agin. It's up to the field to stop the Jacksonville Jet from flying away. Oh, and, he hasn't lost yet when the wings are off in 2012.
Mark Whitener is looking for his 2nd title in 3 years at Bubba Raceway Park and he has a solid lead. Bo Allen and Ivedent Lloyd, Jr. are chasing him and could spoil the party quickly. Richard Ferry, Christian Augspurger, and Jason Fitzgerald have put up some big points and they've won big races in a division that seems more wide open than usual. Tyler Ivey, Jeff Mathews, and Keith Nosbisch have also visited Coor's Light Winner's Circle in 2012 as they show that for the first time in a few years the division is anyone's to win in.
Two races left. You've spent countless hours on your racecar and fought so hard in the first 22 and it all comes down to this. Unofficially, "The Gambler" Trevor Gamble has clinching scenarios and this one is simple- Rodney Wright must win the feature or the fight is over. Those 2 have fought so hard and they've taken 12 of 22 races combined and the defending champ stole 5 more! Wins have been tough to come by and Ragin Rodney needs 1 now more than ever! Mike Stalnaker and Hunter Gustafson would love to play spoiler in this fight and the chances are high for both. Mark Maresca has a tough choice on hand but driver #77 is ready to go get that first win. The hands have been dealt- what can Wright do with The Gambler?
In a fight that never ends we see Brian Mullins and Jonathan Appleby struggling at the end of the season. Mullins can't buy a break and Appleby has had motor troubles recently while Shane Nichols has taken 5 out of the last 6 including 3-in-a-row. That equates to an astounding 30 bonus points! Nichols has put himself into championship contention while drivers such as Jason Gamble and John Thorpe have been getting rusty in the grandstands. Those 2 have hinted they may return this week and give 1 final push for the title while Brandon Elwood and Bubba Durbin reel points off week after week. The fight is on and it's anyone's game!
Tony LaPorta is fighting for the older guys while Steve Johnson shows that the middle-aged driver has the upper-hand. Someone forgot to tell the youth that as Brandon Haseleu is fighting back like a teenager. Jordan McMillon hasn't had the best of luck but the Little Big Show will put it all on the line and try to steal some points before 2012 closes. LaPorta has been the leader nearly all year while Johnson has never been truly dominant. Haseleu, though, has found something and driver #3 has shot to the front with 4 feature wins recently. Take who you want but 2 drivers need chauffeurs at this point.
The Spooktacular will start at 7 but Bubba's Pit Stop opens at 1 and grandstands open at 5! Pit gates open at 4. For more information visit www.bubbaracewaypark.com or call us at 352-622-9400! Boo!