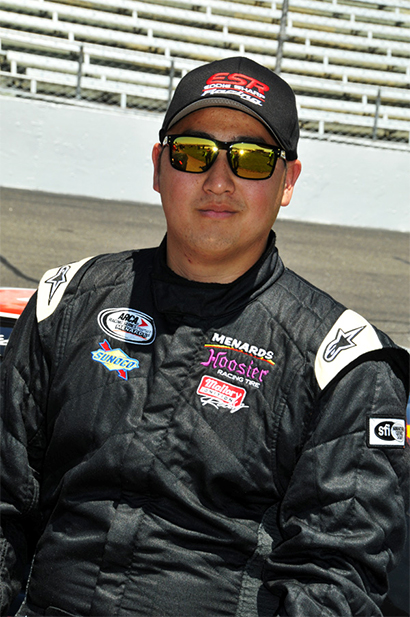 DENVER, NC (October 8, 2012) – After taking a few weeks off from the series, Will Gallaher returned to United Auto Racing Association (UARA) STARS Series competition this week at Anderson (S.C.) Motor Speedway.  The young driver picked up several positions throughout the 150-lap Goodyear Tire & Rubber Company 150 to bring home his first top-10 finish in the 2012 UARA-STARS Series.
Despite having a fast car in practice, Gallaher spent Saturday's practice session working with his Eddie Sharp Racing (ESR) crew trying to improve the No. 6 Chevrolet even more.  Twelfth-quick in practice, Gallaher overdrove his first qualifying lap causing him to lose momentum on his second lap and secure the 19th starting position.
Knowing they needed to make it to the end of the Goodyear Tire & Rubber Company 150 to have a good finish, the No. 6 ESR team was a bit cautious at the start of the 150 lap event.  Gallaher logged laps and passed several competitors while maintaining his position on the lead lap.  The driver drove a clean race and made a charge through the field picking up nine positions throughout the event.  By the time the checkered flag fell, Gallaher was scored in the 10th position to record his career-best UARA-STARS Series finish.
"Even though we didn't get to start where we wanted, the team put together such a good car we were able to move through the field quickly," commented Gallaher.  "The race was really one groove all night, so we had to be careful about saving our car so we had something left at the end.  I'm really happy I was able to get a top 10 for the team because they've worked hard all year and getting them a solid finish feels good.  We are all looking forward to Tri-County next week."
Gallaher will climb back in the cockpit for the UARA-STARS Series race at Tri-County (N.C.) Motor Speedway on Saturday, October 13.