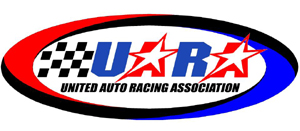 Hendersonville, NC (9/2/12) – The UARA-STARS Kingsport event marks the 170th race of the UARA series.  There have been amazing drivers go thru and coming thru the ranks of the UARA and the competition level continues to grow at a staggering rate.
UARA has declared Lonesome Pine as one of the two TBA races on the schedule. This event is scheduled to take place September 22nd the week following the upcoming event at Kingsport Speedway on the September 14th.
With the double header coming up, drivers have to use strategy and budget their time wisely preparing for both events, on and off the track. The 2012 rookie drivers have had at least one race on theTennesseeasphalt track ofKingsport, but may not have had any experience on the exciting banks of Lonesome Pine inCoeburn,VA.While winning is a priority for all of the talented UARA-STARS, staying out of trouble is key for consistent finishes and guarantees a car for the following event. 
Celebrating with the STARS for their 170th event isKingsport's local divisions Street Stocks, Pure 4's and Pure 4 Rookies. These divisions entertain the fans as they remind other race family's of the good ole' days of local track racing. Although many of today's drivers come from go-carts, legends, or late models, many of the UARA staff and other team members remember loading up their street stock or pure 4.
The UARA-STARS attract and cater to a variety of spectators and competitors. Whether it's local divisions that you love the most, or watching these young hot rods beat and bang each other to the finish, a UARA event will not disappoint.
The UARA takes this time to congratulate STARS drivers for some very good finishes at local tracks during the break of UARA racing.  Ronnie Bassett, Jr. won the Bobby Isaac Memorial atHickory, former UARA Champion Coleman Pressley won atMyrtle Beach, Scott Turlington had a second place finish at Kenly and young Brandon Jones ran the K & N race at Greenville Pickens Speedway.  These talented drivers take every advantage to gain more experience to help them with their UARA challenges.  Many of the Rookie challengers have been honing their driving skills at various tracks during this break in UARA action as well.
To have the latest news and info on all of the UARA events, follow their favorite UARA-STARS on Twitter, @uarastars, and "like" them on Facebook under the United Auto Racing Association.