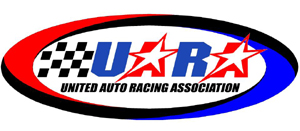 Hendersonville, NC (10/1/12) –With time running out for the 2012 racing season, UARA-STARS have turned up the heat for the final three event of the season. Having the top four championship contenders finish in the top four of the last event, things are getting tense as they travel to Anderson Motor Speedway on Saturday, October 6th.
Current Points leader, Travis Swaim, dominated the last event at Lonesome Pine. Not only did he win his seventh Sunoco Pole, but brought home his first UARA career win. His win came from patience, talent, and the determination not to give up. When he crossed that finish line, two determine Rookie drivers were right behind him in his rear view mirror, Dillon Bassett and Sean Rayhall.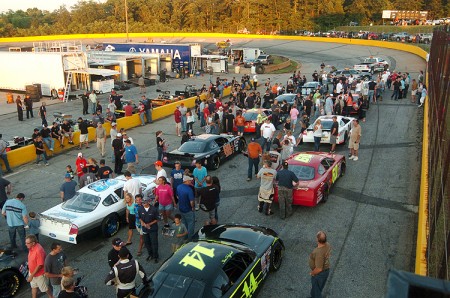 Bassett's flawless performance was a perfect reflection of his rookie season. He adds the pressure to Swaim by only being 93 points behind him in the points standings. Rayhall has really stepped up his game during the second half of the season. His two wins and consistent top finishes have placed him third in championship points.
During the last visit to Anderson, Scott Turlington won the pole along with his first UARA win. With his past success at Anderson, his 58 point gap behind Rayhall could tighten up.
Fans are always encouraged to come out and support the STARS along with the local divisions. Racing along with the UARA-STARS will be the  BM Modifieds, Front Wheel Drive, Renegades and the Carolina Vintage Racers  to make for a full night of fast paced action.
The Renegades will be running the Evergreen Fall 40 which is a special 40 lap $500 to win event.
The grandstands open at 5:30pm.  UARA qualifying 5:45 followed by local division practice. Local division qualifying from 6:45-7:00.  Autograph session from 7:00-7:40.  Racing begins at 8pm.
To get all the latest on your favorite UARA-STAR on race day, follow UARA-STARS on Twitter, @uarastars, and "like" them on Facebook under the United Auto Racing Association.