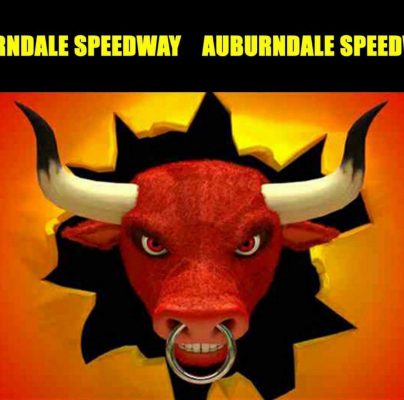 Auburndale Speedway has a pair of 50-lap races for the Sunshine State Challenge Series (SSCS) this Sunday afternoon as the Sportsman cars and the Pro Trucks will duke it out at "The Bullring."  Also on the card will be the
V-8 Bombers, Mod Minis, Mini Stocks, Scramblers and Mini Cup cars.
The Sportsman cars will be led by the likes of 2016 DeSoto Speedway champion Brooke Storer, Devin McLeod, James Wright III and Aaron Williamson who will be behind the wheel of the potent machine fielded by Chad and Collin Allman.  The Pro Truck field will be led by Becca Monopoli, Tommy Kelly, Cody McDuffie, Jason Lester, Kristin Clements, Chris Narramore, Sr. and Cody Martell.
Pit gates open Sunday morning at 9 am with practice by rotation for all classes from 10:30 am – 12:30 pm. Grandstand gates open at noon with qualifying for the SSCS Sportsman and Pro Trucks at 1:15 pm.
Racing begins at 2 pm with 8-lap heat races for the Mini Cups, Scramblers, Mini Stocks, V-8 Bombers and Mod Minis. Feature racing follows with the 50-lap contest for the Pro Trucks up first followed by a 20 lap run for the Mini Cup cars and 20 laps for the Scramblers.
Intermission follows then it's 25-lap events for the Mini Stocks, V-8 Bombers and Mod Minis.  The day wraps up with the big 50-lap run for the Sportsman cars.
Although there are two 50-lap races on the card, adult admission remains at just $15 with seniors 55+ $13. Children ages 5-12 are only $5 and all kids 4 and under get in free. The family 4-pack is just $32 for two adult and two children's admissions (a $40 value). Pit passes are $30 per person and all parking is free.
The older scoreboards in turns one and two were dismantled this week in preparation for the arrival of the new state-of-the-art Sunoco Scoreboard.
The new scoreboard should arrive in the next few days and be installed during the break for Daytona 500 weekend and for the DAARA Winternationals.