Sportsman Fall Brawl this weekend at Citrus County Speedway with 10k on the line
Make Plans to come out this weekend
THIS SATURDAY NIGHT!
The $10,000 to WIN Fall Brawl Sportsman 200 lap race is this SATURDAY! The Sportsman division always brings some of the best racing our great fans get to see…. so we are going to run them for 200 LAPS! They will be chasing $10,000 and the championship belt! This will also be the official final night of points racing for the 2021 season for the other divisions running that night! Come join us as we close out the 2021 season and lets finish it off with a full house and a great night of racing!
The Fall Brawl will be running the 9-inch American Racer tire! We will have tires in stock to sell Friday night! 4 tires per car!
$10,000 to WIN Fall Brawl Sportsman 200
Signsfast Pure Stocks 25
Outlaw Street Stocks 25
Crockett's Towing Ford Outlaws 25
General Admission $15.00
Kids 17 and Under are $5.00
Kids 6 and Under are FREE!
***CASH ONLY***
Grandstands Open at 5:30
Heat Racing at 6:30
Feature Racing at 7:30
Please let me know if you will be participating in the Fall Brawl 200 at Citrus Co. Speedway so I can add you to the list.
69 Rex Struble
21 Leroy Moore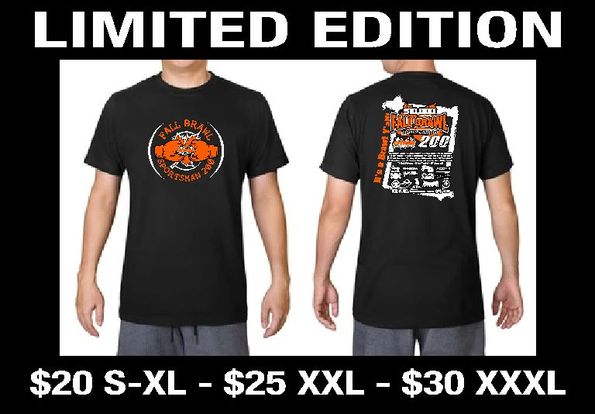 Limited Edition, One time print, Fall Brawl Shirts will be on hand this Friday Night and Saturday Night. Once they're gone…. They're gone. S-XL $20, XXL $25 and XXXL $30. They won't last as the last ones sold out in an hour. Pre-Orders available Call Today!