By Carol Andrews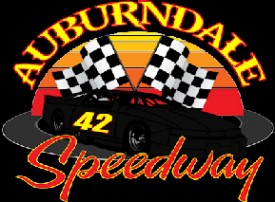 Saturday Night at Auburndale Speedway, the only feature race that got to run was the Bandoleros. The Legends cars came out to start their feature but the rain came and the balance of the races had to be canceled. The armbands from the pits will be honored this week, with the exception of the Bandoleros class. The winners in the Bandoleros are as follows:
1-#37x Clyde Tucker
2-#96 David Owen
3-#24 Trey Lively
4-#7 Trevor Taylor
5-#14 Noah Weaver
6-#3 Brett Suggs
N/S# 51  Ryan Pierce
This week June 16 races will feature the 50 Lap Open Wheel Modified, with $1,000. to the winner. Also scheduled to race are the Legends, Bandoleros, Modified Mini, Outlaw Modified, Scramblers, V-8 bombers and Kids Club. Races start at 7 PM.
Friday Night, June 15, the Go-Karts will have their first race of the season. Gates open at 4:30 PM. Practice starts at 6 PM, Drivers meeting at 8 PM, Racing starts at 8:30 PM.
For more information call 863-287-4344 or log on to www.auburndaleracing.com