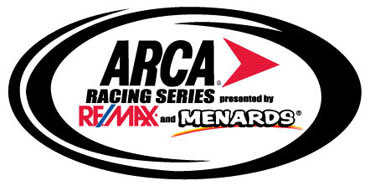 (SALEM, Ind.) – Grant Enfinger made ARCA Racing Series presented by Menards history Sunday afternoon, winning his third race to start the 2014 season, becoming just the second driver in series history to do so.
"The stars are just lining up for us," Enfinger said. "It's pretty unbelievable."
After leading the first 100 laps of the Federated Auto Parts 200 presented by Crunch'N Nutter at Salem, Enfinger moved back to the front late in the race and took the lead when Ken Schrader hit the wall in turn one on the last re-start. Schrader was leading when the re-start began with Enfinger in second.
"I wanted the chance to drag race him to the finish," Enfinger said. "I think he just blew a right front there. That's what happened. It was a lot of fun racing up front against him."
Spencer Gallagher finished second, Frank Kimmel third and Cunningham Motorsports drivers Austin Wayne Self (fourth) and Tom Hessert (fifth) rounded out the top five.
Josh Williams, making his season debut in the No. 6 Southwest Florida Cable Construction Ford, finished sixth, just in front of Mason Mitchell in the Thermal Technology Services Ford. Schrader ended up eighth with Cody Coughlin ninth in the Jegs.com Toyota. Kyle Weatherman finished 10th.
Gallagher was happy with his best finish of the season and tying his career-best in the No. 23 Allegiant Travel Chevrolet.
"I love this place," Gallagher said. "It is such an exciting track. I am happy with how we finished."
Kimmel's team worked late Saturday to make repairs to his car after he hit the wall in qualifyingSaturday. The No. 44 Ansell-Menards Toyota had to start at the back of the field, but was eventually able to make his way to the front.
"I'm sure we passed more cars than anybody," Kimmel said.
Self, in winning the SCOTT Rookie of the Race, pleased a throng of about 50 family members who made the trek to Salem from the French Lick, Indiana area.
"I think I gained a tenth of a second every time they cheered," Self said of his Hoosier Scale Dodge.
Hessert, in the No. 77 Caregard-AxiomWarranty.com Dodge, earned a top five finish despite going a lap down twice.
"We did what we could," he said. "It's a little bit frustrating because we know we could have been better. We know what we have to do when we come back here in the fall."
Enfinger grabbed the lead out of the gate, sailing past polesitter Justin Boston. He built a huge early lead and led for the first 104 laps until Mitchell grabbed the top spot and he immediately pulled away from the rest of the field until a caution flew on lap 124 for debris.
After a series of cautions and restarts, Schrader finally grabbed the lead. He and Enfinger raced tight for several laps until Karl Weber spun on lap 191, putting out the caution. That came just after Weatherman and Schrader got together, damaging Schrader's right front corner. He stayed on the track rather than pit and hit the wall after his tire finally went down.
"I wanted to get one more," said Schrader, referencing his last win at Salem in 1999.
Enfinger, meanwhile, took the lead and held off Gallagher to win his third consecutive ARCA Racing Series race. He is just the second driver in series history to win the first three ARCA races of the season and first since Ramo Stott accomplished the feat in 1970.
"I can't think Howard and Paula Bixman enough for giving me such great cars and allowing me to do this," Enfinger said. "We have such great equipment. The cars are so good right now and Kelly Kovski made some great calls about the car.
"We were not very good out of the trailer," he continued. "We cut our first practice short and kind of had to just sit back and re-group and give us a chance to think about it. He had a list of changes and I had a list of changes. It just came together. I was shocked at how well we qualified."
Enfinger now heads to Talladega with a chance to win the first four races of the season – something that has not happened in the 62-year history of the series.
"That's going to be tough," Enfinger said. "You just never know what is going to happen at Talladega. But, we have a great plate program and I know we'll be fast."
By Doug Donnelly, arcaracing.com, ddonnelly@arcaracing.com
ARCA Racing Series presented by Menards
Federated Auto Parts 200 presented by Crunch 'N Nutter
Salem Speedway, Salem Indiana, 4-27-14
FIN
STR
NO
DRIVER/HOMETOWN
LAPS
STATUS
1
2
90
Grant Enfinger/Fairhope AL
202
Running
2
12
23
Spencer Gallagher/Las Vegas NV
202
Running
3
18
44
Frank Kimmel/Clarksville IN
202
Running
4
7
22
Austin Wayne Self/Austin TX
202
Running
5
5
77
Tom Hessert/Cherry Hill NJ
202
Running
6
13
6
Josh Williams/Port Charlotte NC
202
Running
7
4
98
Mason Mitchell/W. Des Moines IA
202
Running
8
6
52
Ken Schrader/Fenton MO
202
Running
9
15
55
Cody Coughlin/Delaware OH
201
Running
10
14
99
Kyle Weatherman/Wentzville MO
201
Running
11
17
2
Thomas Praytor/Mobile AL
201
Running
12
11
17
Kyle Benjamin/Easley SC
201
Running
13
10
46
Brian Finney/Merritt Island FL
200
Running
14
16
3
Karl Weber/Ambia IN
195
Running
15
1
25
Justin Boston/Baltimore MD
177
Running
16
8
10
Blake Hillard/Owensboro KY
157
Suspnsn
17
20
18
Bill Catania/Westfield NY
124
Oil Leak
18
9
68
Michael Lira/Port Orange FL
87
Accident
19
19
11
Ryan Heavner/Lincolnton NC
86
Accident
20
21
73
Dale Shearer/Alhambra IL
79
Vibration
21
3
15
John Wes Townley/Watkinsville GA
77
Accident
22
22
69
Mark Meunier/Louisville KY
10
Brakes
23
28
48
Darrell Basham/Henryville IN
3
Transmssn
24
23
80
Barry Layne/Mims FL
2
Transmssn
25
25
66
Frank Kimmel II/Clarksville IN
1
Handling
26
27
97
Tim Viens/Daytona Beach FL
1
Electrical
27
29
06
James Swanson/Clarksboro NJ
1
Handling
28
24
0
Wayne Peterson/Pulaski TN
1
Handling
29
26
40
Chris Bailey Jr./South Park PA
1
Handling
Menards Pole Award Presented by Ansell: Justin Boston 17.405 (114.795 mph)
Margin of Victory:   0.320 seconds
Time of Race: 1:36:60
Lap Leaders: Enfinger 1-104, 201-202 (106); Mitchell 105-146 (42); Schrader 147-200 (54)