Kinser claimed the inaugural event at the action-packed, 3/8-mile track last season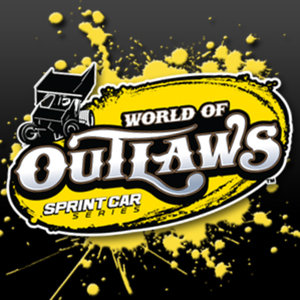 ANTIOCH, Calif. – Aug. 30, 2012 – After a successful audition at Antioch Speedway last year, the World of Outlaws Sprint Car Series heads back to the 3/8-mile track this season.
The Outlaws will compete at the facility on Monday, Sept. 10, to wrap up the California Outlaw Speedweek, which features five races in as many days at three different tracks.
"I expect us to come back in there and have a good car again," said Sammy Swindell, who set the track record of 11.563 seconds last season. "Since that was the first time there we'll know a little more about what we need to do when we get there this time."
Steve Kinser won the action-packed event, which featured a variety of problems for cars battling for the lead. Swindell's engine shut off after colliding with a car in traffic. Lucas Wolfe spun out amid trouble in traffic after leading the first 11 laps. Craig Dollansky assumed the lead, but ended by flipping shortly after being passed for the top spot by Kinser.
"It's actually quite exciting," Kerry Madsen said. "Obviously it's got its unique challenges, so looking for a good result there."
Tickets can be ordered online by clicking WorldofOutlaws.com/tickets or by calling 877-395-8606.