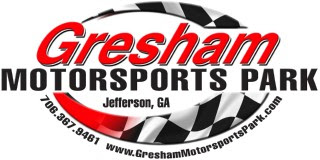 JEFFERSON, GA (March 7, 2014) - An open test for all drivers and teams competing in the 2014 Gresham Motorsports Park 'Stockerama' programs will be held on Saturday, March 22.
Rotating test sessions for the Outlaw Late Model, GMP Truck, Mini Stock, Renegade Street Stock, Front Wheel Drives and Sportsman Stocks will be held from Noon – 3 p.m. Eastern Time.  Pit gates will open at 10:30 a.m. with safety inspection beginning at 10:45 a.m.  The cost of the test is $25 for car and driver – $10 for each additional person/crewmember.
Sunoco 110 Racing Fuel and Hoosier Racing Tires will be available for sale from Garrison Racing Equipment the day of the test.  Additionally, drivers attending the test will be eligible for one of a random drawing of five $100 product certificates courtesy of CV Products.  All drivers are reminded that an approved head and neck restraint system is mandatory for any on-track activity at Gresham Motorsports Park.
Rules and payouts for all GMP Stockerama divisions are posted onwww.racegmp.com. ↓ Read the rest of this entry…