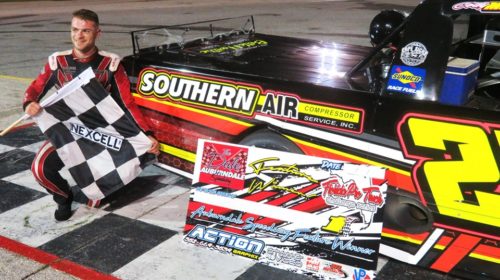 Rain tried its best to dampen the spirits of everybody
Saturday at Auburndale Speedway but track owner Rex Guy would stick a dagger in
Mother Nature and the show went on despite a late start in front of a very good
crowd… and it would be a long night.
Persistent rain, heavy at times, fell at the track off
and on between 2 and 5 pm as everything was put on hold. Just after 5, the skies began to clear and it
was time to dry the track and get to the business of racing.
The big…
Read More