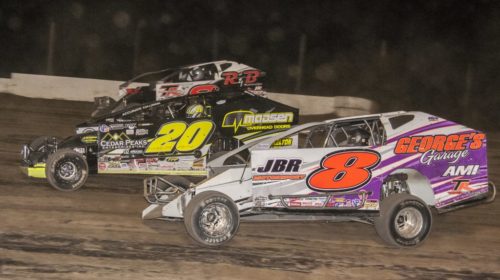 Over a million reasons to be part of the Super DIRTcar Series in 2019
CONCORD, NC — March 21, 2019 — 2019 is officially the year of the Big-Block Modified. The Super DIRTcar Series and its tracks are proud to present a massive $1.25 million in prize money for Series competitors throughout the year.
The record-breaking Super DIRTcar Series cash prizes are spread throughout the season — $877,000 in race purses, $123,000 in the Championship point fund, $205,000 at NAPA Super DIRT Week, and over $20,000 in contingency sponsor cash bonuses.
The crown…
Read More